Welcome to ZippSlip!
---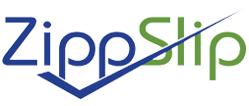 North Schuylkill has recently partnered with a secure online service called ZippSlip, to strengthen the bond between our home and school communities.
---
How to enroll!
1. Click on the link following link to access the North Schuylkill School District, and then 'Sign up' in the bottom right corner.
2. Enter a valid, personal email address, set your password and enter the best phone number to reach you at.
3. If you are ALREADY ENROLLED in the district, simply enter your student(s') ID Number and Date of Birth and click, Add Student to link with them in the system.

If you are NEW to the DISTRICT, click NEXT to enter your new student(s') information and Add Student to enter them into the system.
4. Click NEXT to complete the process and then LOGIN to access your new account.
If at any time you have any questions, please direct them to support@zippslip.com and someone will be happy to assist you.
---