The Office of the Superintendent
It is with Spartan pride and excitement that I write this note to you as the Superintendent of North Schuylkill School District. I am excited and honored to have the opportunity to lead a District with such a rich tradition both in and out of the classroom.
North Schuylkill has earned a reputation of academic excellence through the hard work of our students, teachers, parents, and staff. North Schuylkill is proud to support numerous challenging academic courses, an outstanding athletic program, second to none visual and performing arts programs and various school clubs for students. We encourage you to experience our school culture, one that is focused on providing students with the academic and social resources that will prepare them to achieve their goals.
My vision for the North Schuylkill School District is to continue to build an ideal school environment where students feel safe, comfortable, challenged, and engaged in classroom. The District has three goals that will guide us during the 2022-2023 school year. The District's #1 Goal is School Safety. Prioritize the safety and socio-emotional well-being of all students and staff by implementing safety practices, protocols, guidelines and consistently being reflective. Goal #2 is Continuous Improvement by using data to understand the root of a problem, identify proven solutions to that challenge, and monitor the implementation and progress of those solutions. The Third Goal is having Parents as Our Partners. With increased frequency of meaningful communication to parents and guardians.
A crucial part of success for students is attendance. As a parent or guardian, it is essential for you to maintain an attitude that "The Time Is Now" for students to be in school and ready to learn each day. At North Schuylkill, we recognize that family and community support are integral to our success. This is why we encourage you to join us as much as possible. The purpose of this newsletter is to provide parents, students, and with information on our Spartan programs and activities. The newsletter may be used to help plan your family's busy school schedule but please note that we will also send home any additional information additions and changes.
With Spartan Pride, Dr. Robert J. Ackell Superintendent of Schools
With Spartan Pride,
Dr. Robert Ackell,
Superintendent of Schools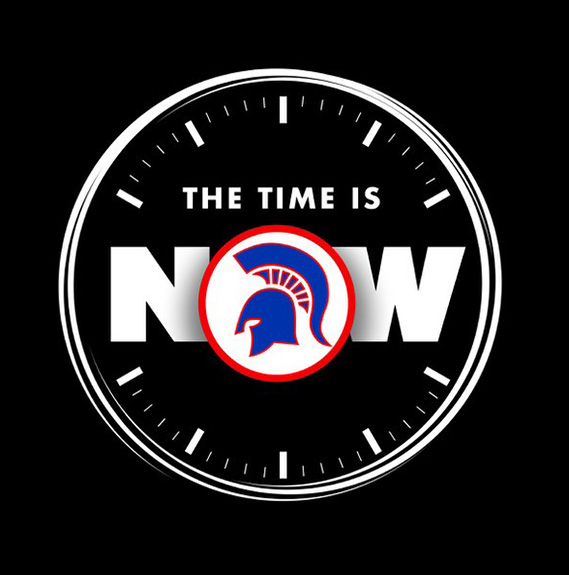 ---
Additonal Information
North Schuylkill School District Goals (2022-2023)
Superintendent Evaluations (2022-2023)
Based on results of the 2021-2022 annual performance evaluation, Dr. Ackell has performed satisfactorily in meeting the school board's standards in all categories.